Depression affects more than 300 million people globally and the number increased by 18.4% between 2005 and 2015. According to the latest estimates by the WHO, depression is currently the leading cause of ill health and disability worldwide.
On April 7th, WHO's World Health Day aimed at increasing awareness around depression and how it affects people of all ages (from children to older adults). Their year-long campaign, Depression: Let's Talk, was started in 2016 and it's still ongoing.
Symptoms of depression include sadness, feeling of guilt and low self-worth, and constant tiredness. Depression negatively affects a person to function at work or school, and in general, with everyday life.
While depression affects people of all ages, the largest age group affected are the elderly: above 7.5% among females aged 55-74 years and above 5.5% among males were found to be affected by depression in 2015.
As the elderly are often overlooked or even untreated, the infographic shows how to give them support if they are living with the condition. Some of the worrying signs to look out for include loss of interest in what they used to enjoy, change in appetite and sleeping patterns, and physical conditions such as high blood pressure, heart disease or diabetes.
If you know someone with depression, the first step is to talk to a specialist and understand what treatment is best in their case. Depression can be treated and supporting the people we know can make a difference.
Here are the statistics: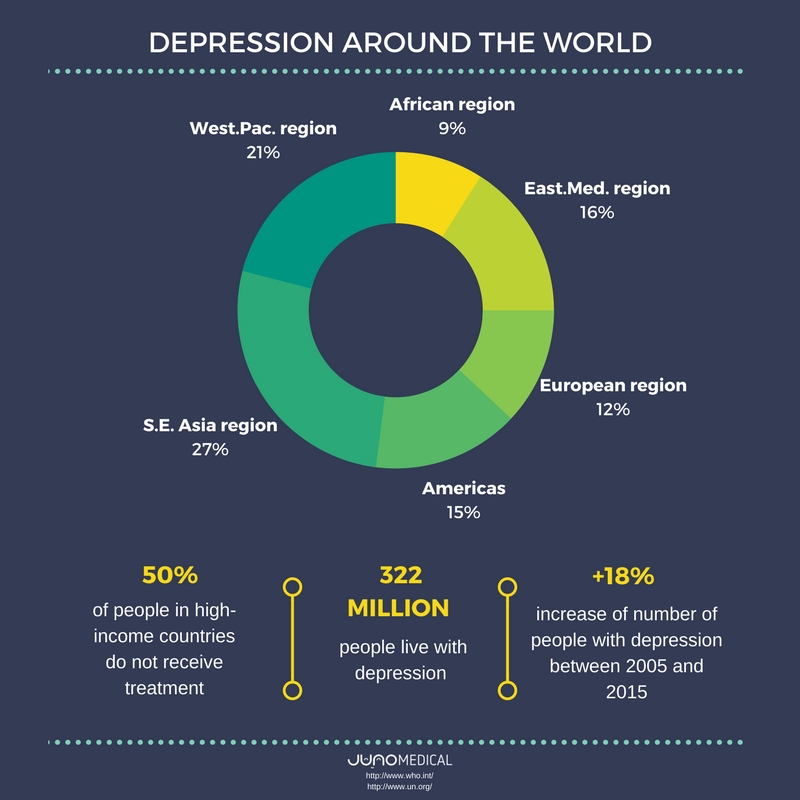 Infographic – Depression from Junomedical
for the 6 ways to help: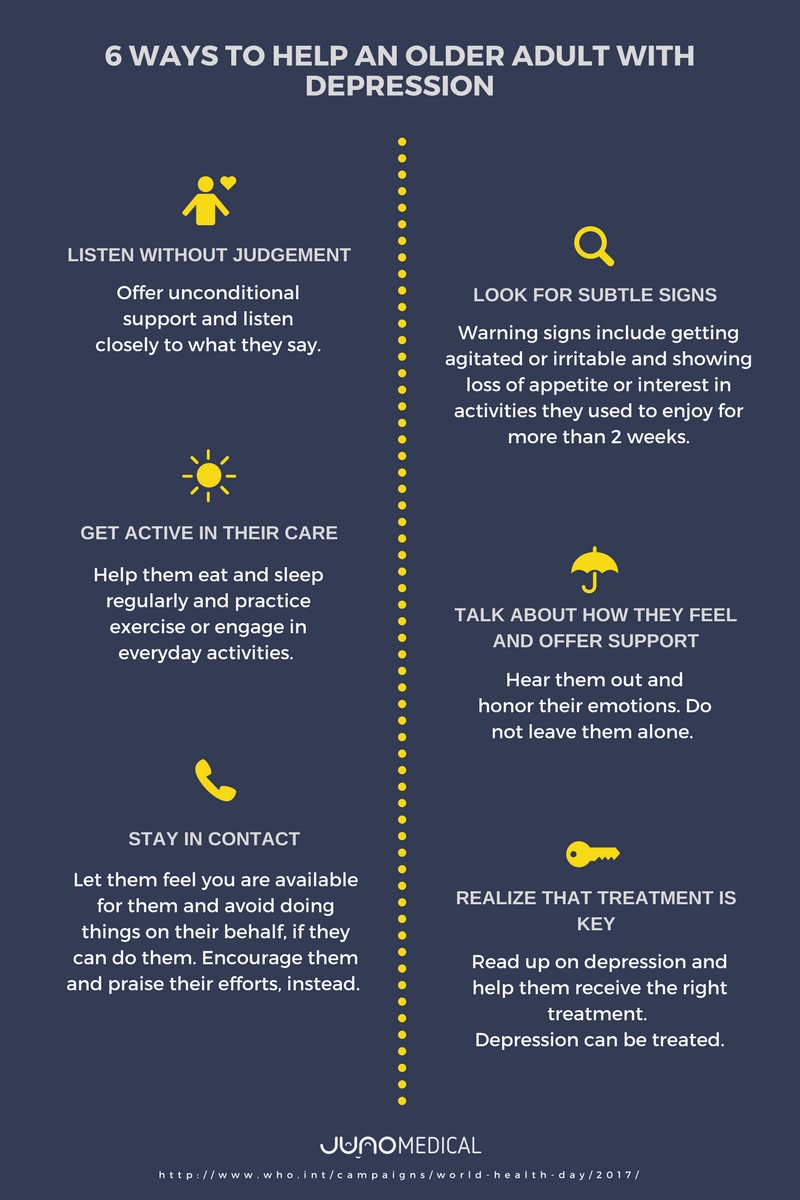 Infographic – Depression from Junomedical
Contribution by Tim Moser of http://www.junomedical.com .